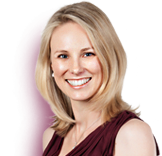 Ph:

1300 644 890
Psychometric Testing Service
Katie Roberts Career Counseling

Psychometric Testing Services


Are you recruiting a new employee?
Do you want to assess your candidates' personalities, aptitudes and abilities?

Would you like to predict their future performance?

If so, you have come to the right place!

Psychometric testing and pre-employment screening assessments provide an objective method of assessing candidates and determining the suitability of an applicant for a position. They enable you to gain a deeper insight into a candidate's skills and abilities and reduce your recruitment costs by making better hiring decisions.
Our online psychometric testing service allows you to:
Compare candidates' mental aptitude and cognitive abilities
Predict candidates' ability to learn quickly and think on abstract and conceptual levels
Predict candidates' performance on a wide variety of job tasks
Determine whether candidates have the right personality fit for a position
Assess candidates' customer service aptitude
Predict candidates' future sales performance.
We offer high quality psychometric testing services, using reputable assessment tools including:
Work Personality Index
Aptitude Testing - Verbal, Numerical, Abstract and Mechanical Reasoning
Customer Service / Sales Profiling
*All our assessment tools are online-based. We offer a fast turnaround time.

*For more information about our psychometric testing service, please contact Helen Moroz on 1300 644 890 (Menu Option 2) or email info@katieroberts.com.au

"When I was seven I wanted to be a pharmacist because I liked the colour of the carpet in the local chemist. At thirteen, I changed my mind and decided I wanted to be a chiropractor because my mother told me they earned a lot of money."
Read more