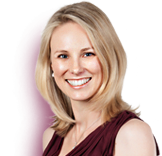 Ph:

1300 644 890
Links
Katie Roberts Career Counseling
Career Magnifier provides online career assessments and advice for school leavers,
university graduates and people making a career change.
"When I was seven I wanted to be a pharmacist because I liked the colour of the carpet in the local chemist. At thirteen, I changed my mind and decided I wanted to be a chiropractor because my mother told me they earned a lot of money."
Read more