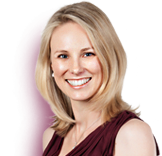 Ph:

1300 644 890
LinkedIn Profile Writing Service
Katie Roberts Career Counseling
The Benefits of Joining LinkedIn:
LinkedIn is the world's largest professional network with over 460 million members worldwide and more than 8 million members in Australia. If you are not already on LinkedIn, now is the time to join!
A professional LinkedIn Profile Writer can help you create an exceptional LinkedIn Profile that will stand out from the crowd.

LinkedIn will help you:
Brand/position yourself in the job market
Network with people in your industry
Increase your chances of being headhunted by recruiters
Uncover job opportunities, contract/freelance work and word of mouth referrals
Get 'inside' career information, company information and latest industry news
Connect with recruiters, hiring managers and HR Managers
Increase your visibility on the internet
Exchange knowledge and ideas with people in your industry
Access a database of advertised jobs
Stay in touch with contacts and potential employers

Services

LinkedIn Writing Service Locations:

Sydney - Sydney CBD, Rouse Hill, Penrith
Melbourne - Doncaster, Nunawading
Brisbane - Sinnamon Park
Adelaide - Royal Park, Greenwith
LinkedIn Coaching Service Locations:
Sydney - Sydney CBD, Crows Nest, Parramatta, Northern Beaches, Rouse Hill, Penrith
Melbourne - Melbourne CBD, Bayside, Malvern, Vermont
Brisbane - New Farm, Indooroopilly
Perth - West Perth, Duncraig, Rockingham
Adelaide - Royal Park, Greenwith
Canberra - Stirling
QLD Sunshine Coast - Wurtulla
Hi Amber
I just wanted to let you know that I have taken up a new role with company X that commences on Monday. The role is a 12 month contract working with the product team in a project management and problem solving capacity. Interestingly key people at company X became aware of my availability through LinkedIn which you encouraged me to pursue and helped with my profile! Thanks for your efforts over the past weeks and hopefully we stay in touch as I move into something more permanent in 2014.
Regards,
Rodney
Hi Katie
At every opportunity, I tried to make each step of the writing process as easy for Kylie as I could. To my surprise, Kylie was very happy to sift through copious amounts of initial information and back and forth enquiries, to ensure that I received a quality LinkedIn Profile that best markets me. Not only are Kylie's writing and documentation presentation skills of the highest quality, but her friendly approach and sound customer service made sure I was well informed and satisfied throughout the entire process.
Michael, Brisbane
"When I was seven I wanted to be a pharmacist because I liked the colour of the carpet in the local chemist. At thirteen, I changed my mind and decided I wanted to be a chiropractor because my mother told me they earned a lot of money."
Read more