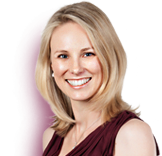 Ph:

1300 644 890
Interview Training and Coaching
Katie Roberts Career Counseling

Do you have an upcoming interview?
Would you like to improve your interview preparation and confidence?

Do you want to stand out from the crowd?

If so, you have come to the right place!

Our Interview Training Service is designed to help you overcome nerves, build your confidence and increase your success rate at job interviews. Our Interview Coaches are experts in their field and have a wealth of experience across a variety of industries. They have extensive knowledge of current recruitment practices including behavioural-based interviewing techniques. They will help you prepare, practise and perform more effectively at interviews and give you skills and techniques to stand out from other applicants.


We provide interview training, preparation and coaching services over the phone and in person at the following locations:

Sydney - Sydney CBD, Crows Nest, Parramatta, Northern Beaches

Melbourne - Melbourne CBD, Bayside, Malvern, Vermont
Brisbane - New Farm, Indooroopilly
Gold Coast - Varsity Lakes
Perth - West Perth, Duncraig, Rockingham
Adelaide - Royal Park, Greenwith
Canberra - Stirling
QLD Sunshine Coast - Wurtulla
We conduct interview training and coaching for a variety of roles and industries including:
Accounting and Finance
Administration
Arts and Entertainment
Building and Construction
Education and Training
Engineering
Firefighter Recruitment
FMCG
Government and Defence
HR and Recruitment
IT and Telecommunications
Legal
Media and Communications
Medical and Healthcare
Not-for-Profit
Police Force
Project Management
Sales and Marketing
Scholarship Interviews
University Entrance Interviews
Please note: The rate for follow-up consultations applies to interview coaching consultations taken within 6 months from the date of your initial consultation.
Our Interview Coaches

New South Wales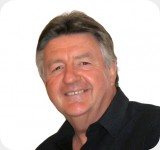 Drew Clark
Crows Nest, Parramatta & Northern Beaches, Sydney
(Also available for home visits in Sydney metro area - $50 surcharge applies)
*Available office hours, after hours and Saturdays
With over 25 years' experience in Recruitment and HR Consulting, Drew has developed a wealth of knowledge and experience in career pathways, training & development opportunities and career direction. For over 20 years, Drew owned a highly successful boutique recruitment consultancy specialising at the Senior Management & Executive level. Drawing upon his extensive recruitment and personal experience, Drew has expanded his skill base to become a qualified Career Practitioner.
Due to his many years' experience in a diverse range of industries, Drew has exceptional expertise in career planning and interview preparation across a number of specialities. He has had significant success with people working in government organisations and the medical industry, as well as sales, marketing, law, finance and IT. Having worked with a large cross-section of private and public sector clients, Drew is well placed to assist people from a wide range of industries, seeking new direction and/or wishing to achieve successful employment outcomes.
Drew is a Professional Member of the Career Development Association of Australia (CDAA), a member of Career Services Australia (CSA) and the International Coach Federation (ICF), and holds a Certificate IV in Training & Assessment. Drew's long term industry connections, in-depth knowledge of the job market and natural recruitment instincts have all contributed to his success as a sought after Career Counsellor, Trainer/Facilitator and Interview Skills Coach.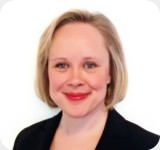 Anna Fleming

Sydney CBD
*Available office hours

With over 10 years' experience in recruitment and executive search, career advice and resume writing, Anna has worked with individuals at all levels of seniority across a broad range of industries in Australia and overseas. She is truly passionate about career counselling and highly committed to assisting clients at various stages of their careers.
Anna is strongly consultative in her approach and sees transparency, openness and clear communication as keys to success. Her friendly and professional manner makes her easy and enjoyable to work with. In client consultations, Anna seeks to establish an environment where clients feel comfortable and have the confidence to engage in productive conversations about their careers, potential hurdles and future aspirations. She places great emphasis on client empowerment and positive communication, and actively supports clients in identifying and recognising their personal interests, strengths, values, skills and competencies.
With her background in recruitment and executive search, Anna is well placed to provide advice also on job search strategies, interview preparation and techniques, LinkedIn profiles and resumes. Anna is a member of the Career Development Association of Australia (CDAA) and holds a Graduate Diploma in Careers Education and Development and a Bachelor of Business (Marketing).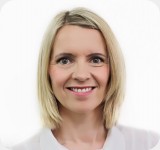 Julie Knox

Sydney CBD
*Available office hours, after hours and Saturdays
Julie has over 15 years' professional experience within Human Resources, Learning and Development, and Career Coaching. Originally from Scotland, Julie's corporate background spans both the private and public sectors where she has worked within the Health, Finance, Investments and Education industries as well as for Local Council and Government.
Julie's passion for career development began as part of a personal journey. After being made redundant in 2004, she received outplacement support which she found enormously beneficial. From there Julie began to transition her own career into providing career services for others, utilising her skills and experience within Human Resources and People Management and supplementing these with Learning & Development and Coaching experience. Qualified with a Certificate in Personnel Practice and a Certificate in Training Practice from the Chartered Institute of Personnel & Development (CIPD) in the UK, Julie has also completed a Certificate in Coaching and an Advanced Diploma in Business.
In 2012, Julie and her family emigrated to Australia where she continued her Career Coaching experience. Her approach is a highly practical one, focused on goal setting and solutions. Through Julie's corporate background and extensive experience, she specialises in career transitions, resume writing, LinkedIn and interview skills training.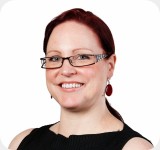 Catriona Meere

Stirling, Canberra
*Available office hours, after hours and Saturdays
Catriona Meere has a passion for helping others to identify and harness their natural strengths and talents and optimise their personal and professional potential. As an experienced educator, she has held leadership positions within ACT schools for 11 years, six of these in the roles of Deputy Principal and Acting Principal. She holds a Bachelor of Education and a Certificate IV in Workplace Training and Assessment. Catriona is an Associate Trainer/Facilitator for the Australian Institute of Management (AIM) and Jelk Solutions, for which she develops and facilitates corporate training packages for public and private sector organisations. She has also worked as a tutor and guest lecturer in Education at the University of Canberra.
Catriona has a strong understanding of the challenges involved in changing career and the need for strategic planning to ensure a smooth and successful transition. She provides coaching in career reflection and goal setting, career coaching, job search strategies, networking skills, resume writing, addressing selection criteria and effective interview techniques. She uses her strong coaching ability to inspire clients to define their personal mission or vision, clarify their values, and uncover their unique gifts and passions. Armed with this awareness she supports clients in aligning their career search and developing personal and professional goals to achieve their vision.
Victoria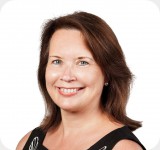 Jackie Marsterson
Melbourne CBD and Bayside
*Available office hours, after hours and Saturdays
Born in the UK, Jackie and her family moved to Asia in the early nineties and lived in Singapore for ten years before settling in Melbourne, Australia in 2001. After working in hospitality for a prestigious group of hotels in London, Jackie embarked on a rewarding new career path in Singapore as a Relocation Consultant. This involved guiding new migrants through a period of change and transition in their lives, assisting them to assimilate into a different culture and adjust to a new work life balance. The move to Melbourne provided another opportunity for Jackie to develop and enhance her interpersonal skills and saw her move into the Education sector. Working with high school students, she assisted them with career advice and securing work placements. This stimulated her interest in, and passion for, Career Development and inspired her to study Career Counselling.
Jackie has since successfully completed the Graduate Diploma in Career Education and Development at RMIT and continues to study in the area of Counselling. Her passion is supporting individuals to realise their true potential and to value their skills and abilities as well as assisting them to achieve a healthy balance between life, learning and work. Through the texture and variety of Jackie's own journey through life, her international experience and varied career path, she is able to bring empathy and understanding in helping clients to feel empowered and motivated and achieve their personal and professional goals. Jackie is a Professional Member of the Career Development Association of Australia.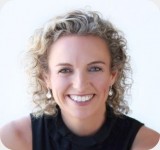 Leah Lambart

Malvern, Melbourne
*Available office hours, after hours and Saturdays

Having successfully negotiated several career changes herself, Leah is committed to working with her clients to identify their transferable skills and to help them find a career path that is the right fit for their strengths, passions, style and personal commitments. Leah is passionate about assisting her clients with interview, job search and LinkedIn coaching to give them the best possible chance to secure their ideal role. She has over 13 years of specialist experience in recruitment and HR Consulting, which has given her great insight into what employers are looking for. Leah also brings a depth of industry knowledge and experience from professional services, accounting, law, HR consulting, education and the recruitment agency sector.
Leah commenced her career at KPMG in the corporate tax division where she qualified as a Chartered Accountant. She made her first career change into recruitment and later joined the HR team at Allens, a national law firm. She has also consulted on recruitment-related projects to numerous corporations and institutions including RMIT, Victoria University, Monash University and GHD. Leah holds a Bachelor of Commerce (University of Melbourne), a Graduate Certificate in Career Education & Development (RMIT), Graduate Diploma in HR Management (Swinburne University) and also qualified as a Chartered Accountant (ICAA). She is also a Professional member of the Career Development Association of Australia (CDAA).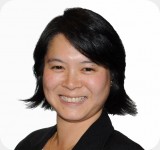 Diana Lim

Melbourne (3004) and Vermont
*Available office hours, after hours and Saturdays
Passionate about career development, transition and fulfilment, Diana brings a wealth of professional and personal experience to assist clients on their career journey. She helps them navigate all stages of the career decision-making model, from increasing self- awareness of skills, interests, values and contribution, to exploring career options and evaluating occupations that derives a decision. Diana also provides practical assistance with job search, resume writing, interview training and LinkedIn coaching.
Diana has successfully career transitioned several times. She began her career with PricewaterhouseCoopers (PwC), providing professional business services to clients across multiple industries including Banking, Telecommunications, Energy and Mining, Manufacturing and Government. As Senior Associate, Diana was responsible for the professional and personal development of her Associate peers. Migration to Australia provided an opportunity to career transition into the Information Technology industry (Info Tech Accounting Pty Ltd). Beginning in Help Desk Support, Diana progressed to Senior Lead Consultant for clients within Manufacturing, Health Products and Real Estate. As Senior Lead Consultant, Diana represented all consultants within the Management Team – promoting their professional development, progression and success.
Diana holds a Bachelor Degree in Commerce and Administration (NZ BCA), a Bachelor Degree in Science (NZ BSc), a Diploma in Life Coaching (LCIA - Career Coaching) and is a Chartered Accountant (CA, ICANZ). Diana is an Accredited Professional Coach within the Australian and New Zealand Institute of Coaching (ANZIC) and an Associate Member of the Career Development Association of Australia (CDAA).
Queensland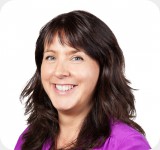 Karen Bremner

New Farm, Brisbane
*Available office hours and after hours

With a background in Psychology, over 10 years' experience in HR, and postgraduate career qualifications, Karen brings a holistic approach to career choice, change and development. Friendly, open and highly intuitive, Karen can help you recognise your unique strengths and values, clarify your direction and position yourself for ongoing career success. With personal experience of changing careers, industries, and countries, Karen also understands what it's like to be at a career crossroads, and is passionate about empowering others.
As an experienced recruiter, having managed numerous campaigns across corporate and government sectors internationally, Karen understands job search, knows what employers are looking for, and can help you brand yourself, stand out and gain the edge in your applications and interviews. Karen is a professional member of the Career Development Association of Australia, Career Directors International, and the International Coaching Federation, and sits on several professional career committees in Queensland.
An experienced coach and facilitator, with a Cert IV in Workplace Coaching, and Training and Assessment, Karen regularly writes and presents on career-related topics, and lectures on career development at Griffith University.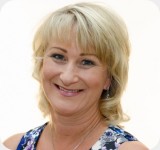 Judith Uhlmann

Indooroopilly, Brisbane and Wurtulla, Sunshine Coast
*Available office hours, after hours and Saturdays

Judith is a Certified Professional HR Consultant and Organisational Psychologist, and has completed a postgraduate qualification in Career Development at RMIT. She has more than 20 years of experience working in a wide cross-section of industries in Australia, Asia-Pacific, and in Europe. Born in Switzerland, she was professionally trained in corporate finance and banking, and upon emigrating to Australia, commenced a career in HR. She went on to develop a successful international career working for a variety of companies including global top 50 corporations, government, not-for-profit organisations and small businesses.
Judith's HR management and Talent development experience as a specialist recruiter and executive coach, gives her a real edge in helping her clients successfully navigate today's job market. As a career transitions coach, she inspires her clients to leverage their unique strengths and capabilities, initiate manageable action steps, and sustain positive momentum and motivation. Her resourceful and hands-on collaboration with job search, resume writing, interview training and LinkedIn branding has her clients feel confident about their value and contribution to the workplace. Her approach is empathetic and goal-focused and she is passionate about empowering purposeful living and career fitness.
Judith is a member of the Career Development Association of Australia (CDAA), the Australian Human Resources Institute (AHRI) and an accredited administrator of the MBTI/Golden Profiler.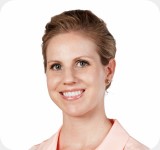 Sarah Cronin

Varsity Lakes, Gold Coast
*Available office hours

After 15 years in the corporate sector, predominantly as a paralegal in commercial litigation, Sarah found her calling in 2010 and hasn't looked back! As a highly experienced interview skills training consultant and resume writer, Sarah has multiple accreditations with Career Directors International, giving her an edge when it comes to personal branding and interview coaching.
Located in Varsity Lakes on the Gold Coast, Sarah helps her clients to: identify gaps in interview skills that need to be addressed; learn to answer behavioural based and difficult questions with ease; overcome nerves; build confidence; increase their success rate; and position themselves as a cut above the rest. Further, as a seasoned resume consultant, Sarah prepares stand-out career documents for clients at all levels in a wide diversity of industries, for both the public and private sectors.
Sarah is ambitious in honing her craft and continuously maintaining contemporary knowledge of job seeking trends. She has outstanding attention to detail, is dedicated to providing excellent client service, and truly wants to see each of her clients succeed. Sarah has a genuine passion for helping people to achieve their ultimate goal – to get that job!
Western Australia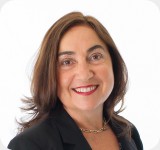 Kendal Drew

West Perth and Rockingham, Perth
*Available office hours

Kendal is a motivated, insightful, accredited Career Development Practitioner committed to assisting clients in achieving their best possible careers. She incorporates themes of complexity, change and connection alongside client's aspirations in relation to work and personal fulfilment to ensure that her clients make career choices and decisions which are achievable and appropriate to their whole of life and longer-term ambitions. Kendal is a focused and attentive partner with her clients in identifying their strengths and interests, analysing their career objectives and constructing a clear, actionable map for achieving outcomes and ultimately realizing their vision.
Over the past four years, Kendal has partnered with clients including students, mid-life career changers, career re-entry, executives and others facing career transition through redundancy. Her clients have come from industries including mining, oil and gas, construction, legal and professional services, medical, education, healthcare, FMCG, IT, communications, retail and hospitality. Experience across a range of industries including, corporate mining (international and domestic), not for profit, defence and the community and education sectors provide a comprehensive knowledge and understanding of different industries, which underpins the work Kendal undertakes with her clients.
Holding a Postgraduate Certificate in Career Development, Kendal is a keen lifelong learner, committed to maintaining knowledge on labour market information and progress within the career development and employment field. She is a Professional Member of the CDAA and qualified administrator of psychometric testing tools through CareerLife College.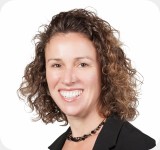 Helen Holan

West Perth and Duncraig, Perth
*Available office hours and after hours

Before making her own career change, Helen spent 9 years working for PwC and then PKF. During that time she experienced decreasing levels of happiness at work and a rising sense that her skills were better suited to something more people focused. Over time, Helen uncovered a passion for helping people improve their happiness and performance at work. She has since co-run a recruitment business and now works solely as a professional career coach. Helen's combination of business, recruitment and coaching experience puts her in the ideal position to partner with clients to develop insights, tools and practical steps that will help them achieve their career goals. Clients find her approach to be relaxed yet purposeful, professional yet fun, nurturing yet frank.
Over the last seven years Helen has provided guidance and support to a wide range of clients from teenagers through to executives as well as to those experiencing redundancy. She has worked with clients from industries including mining, oil and gas, professional services, medical, healthcare, engineering, banking, media, education, FMCG, IT, retail, travel and hospitality.
Helen has a degree in economics and accounting, is a qualified coach, certified MBTI practitioner, qualified NLP Practitioner, certified LAB Profile practitioner and certified Inventory for Work Attitude and Motivation consultant. She is an Accredited Associate Coach of the Australian and New Zealand Institute of Coaching and a Professional Member of the Australian Human Resources Institute.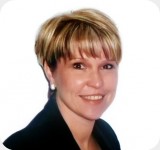 Melissa Clark
Royal Park and Greenwith, Adelaide
Available office hours, after hours and Saturdays

With over 15 years' experience in Recruitment, Consulting, Training and Management, Melissa has developed extensive career consulting and career coaching experience with a wealth of knowledge and experience in career pathways, training and development opportunities and career direction. Melissa has a strong desire and commitment to assist people in achieving their goals through providing career guidance support.
Melissa has exceptional expertise in career planning, resume writing and interview preparation across a wide range of industries including private and public sector clients. She is well placed to assist people from different industries and backgrounds including students, graduates, professionals and mature age workers. Whether you are new on the job market or going through the process of switching careers mid-life, Melissa will help you take the next step to establishing a successful and rewarding career.
Melissa is a member of the Career Development Association of Australia (CDAA) and holds a Certificate IV in Career Development and a Certificate IV in Training and Assessment (TAE).
Hi Drew,
I thought you'd be pleased to know that I just got a job. I'm so happy and relieved. You'd probably be interested to know that it was just after our Interview Skills Training session. So thank you so much for your help. I was in the right frame of mind. I interacted more positively and with more awareness of their side of the conversation. I felt well prepared and comfortable.

Kind regards,
Robert
I found Jackie's interview training session very valuable. Her advice and tips made a lot of sense and I made sure I used them for my next interview. I was well prepared for my next interview and felt confident in answering the interviewer's questions. The preparation that I did prior to the interview really paid off and I was offered the position the same day.

M Walker
Dear Jackie
I came to see you for interview training a few months ago now, and just wanted to let you know how helpful it has been. In the last couple of weeks I have been for 3 interviews and have succeeded in each. I am much more confident when being interviewed, and this must have come across. I can't thank you enough. I have taken a job and am very excited to start. I would never have had the confidence even to organise an interview without your help. Also, I wanted to thank you for getting my resume in order. Both employers were impressed with the way it was written. We both know I can't take all of the credit! Thanks again.
Regards,
J Walsh
Drew,
As you so expertly predicted, I have been successful in my application for the Asset Manager's position. I signed my contract yesterday. Thank you so much for your assistance and direction in helping me achieve this outcome.
Thanks and regards,
A Welch
Hi Jane,
I'm so happy to write and give you the good news. I got the job! I just wanted to say your professional manner and enthusiasm really set me in the right direction. I realised where I had been going wrong and came away inspired, refreshed and confident. I would definitely recommend your service to others and also recommend the process of taping it as listening to it again really helped. Thanks again for your advice and help.
Best wishes,
Allison
The recent interview training I undertook with Ellen was very valuable, and I highly recommend Ellen to anyone who is serious about succeeding in job interviews. The session made me appreciate the finer points of interview technique, and the importance of clear and precise communication. Ellen was invaluable in helping me to understand the most effective ways to communicate my strengths to interviewers, and helped me to focus my thoughts and develop effective strategies for dealing with demanding and challenging questions. Ellen's approach was outstanding, and I am sure that her training helped me to secure the job that I wanted.
D. McKay
Dear Ellen
I got the job. Thanks so much for your advice. You gave me the confidence that I could do well at the interview. The practice questions you gave me came up at the interview. Thanks so much. I really appreciate it.
Shiran
Dear Jackie
I just wanted to let you know that I have been offered the position at the university, so the drought has broken! I am quite sure that this session assisted in this outcome; it helped me to gain perspective on a few things, boosted my confidence a good deal and provided me with some additional interview strategies. I felt quite different at the interview - relaxed, positive and more confident in my abilities. So thank you for your guidance and expertise. I'm extremely grateful and so happy to be moving on to the next phase of my career and life.
Warm regards,
Lauren
Ellen, thank you for meeting with me for assistance with interview skills. The strategies you explained during our session have made a huge difference in the way I approach interviews. You have opened my eyes and led me down the path of success. I have always been able to get to the interview stage of the application within my company and now with the skills you have shared, I am confident I will be able to sell myself going forward. Thank you for your professionalism in returning my many phone calls and emails. The information I have gained from this experience is invaluable and I will certainly recommend you and Katie Roberts' services to the rest of my team.
Kathy
Before my Interview Skills Training with Jane, I was unsuccessful at every interview I went for. I wasn't able to connect with the interview panel and I was obviously falling short in my interview style; yet I was at a loss as to how to improve. After I was shortlisted for another interview, I decided I was not going to be unsuccessful anymore. I called Jane! The Interview Skills Training was unbelievably helpful. I learnt about what I was doing wrong, where I could improve, exactly how to answer questions, what interview panels are looking for, and how to really sell myself! I walked out of that room with a set of skills I will carry with me my entire life. I attended my interview, and WOW, how different it was! I was so confident, sold myself and I built a rapport with the interview panel! Needless to say, I GOT THE JOB!!! I was told I was very impressive at the interview. I was told I was relaxed, confident, knowledgeable, and a perfect fit for the organisation! While Jane wasn't with me in the interview, the skills I acquired from her were. For anyone looking to WOW in an interview, I cannot recommend Jane's Interview Skills Training enough. It was invaluable!
Abbey
Dear Catriona,
Success! I got a job offer at the end of the interview and contract in hand! A huge thank you for making time to see me at such short notice (and on your Sunday!). It really helped me to get an honest reflection on a number of the 'typical answers' I had been giving. I knew I had been slightly going off the mark but not sure where. After 4 months of interviewing - this by far was the only role that I wanted - and you helped me nail it - thank you again! Questions were as you forecasted.
Kind Regards,
Alita, Canberra
Hi Jane,
Just wanted to say thank you for the interview coaching last month. I received a phone call from X yesterday offering me the job. I will be off to city X for the next two years early next month. Without your help preparing me for the interview I think the outcome may have been very different. I was more confident and definitely more prepared for the interview. I will refer you to as many people I can. Thanks a million.

Regards, Dylan
Hi Helen,
I got the job! The questions you had pre-prepared for me were spot on. I had this amazing boost of confidence because I knew that I was able to answer, quite concisely, all of their questions. I actually enjoyed being interviewed for the first time...ever. I know that I got this job because of you. What more can I say other than you are good at your job and thanks to you I now have a very different future.
Thanks again, Sven
I would like to express my appreciation of the fantastic support provided by Ellen Rodger with my interview training which has resulted in me gaining a role with a significant salary increase. At all times she was professional, enthusiastic, realistic and insightful. I was struggling getting to interview stage before my sessions with Ellen but with her advice, the improvement in my interviewing technique was phenomenal. Thank you.
Stephen
Dear Jane,
This email is just to say a big "thank you" for your incredibly helpful interview skills training session earlier this year. As you know, I had an unsuccessful interview last year, so I was extremely nervous and anxious about undergoing the process again. However, when I had my interview in August I was calm, confident and felt that I presented myself to the interview panel to the very best of my ability..... and I just found out yesterday that my application for the dermatology program was a success! I know that I wouldn't have been able to achieve this without your guidance. Thank you so much for your coaching session - it is literally responsible for turning my dream job into a reality and I can't thank you enough! I will definitely recommend your interview skills training to all the other budding dermatologists!

Kind Regards,
Laura
Dear Helen,
Your intensive sessions and mock interviews have definitely helped me to approach job interviews in a more confident and effective manner. Recently I have been offered to undertake the management graduate program by one of the leading financial institutions. Your approach is professional and your service is highly commendable. Thank you very much for your guidance and encouragement in my job interview process.

J Chan
Hi Catriona,
Awhile ago I saw you regarding two job interviews that I had. I am happy to let you know that I was informed on Friday that I had been ranked top for the ASO6 position and successful for the SOGC. I found your insight and help invaluable, and felt much more confident walking into the interviews, knowing that I had studied and prepared to the best of my ability. Thanks for your help.
Regards,
Jane, Canberra
Dear Helen
Just letting you know that I got the Mine Controller position with Company X. Thanks very much for all your help with the interview training. It made such a difference, not just with the interview itself but with all of the exercises throughout the day!
Thanks again!
Tim N
Hi Helen
I wanted to let you know that I got the job at Company X. This is the one you helped me with and I wanted to thank you again for spending that valuable time with me, going through interview techniques and scenarios. Your help paid off as the interview went really well (that was a first for me!). I felt relaxed and confident and funnily enough I knew I had got the job before the interview ended. Two days later I was offered the position and have been in the role now for 4 months (and I'm very happy). Anyway, thank you once again for your help! I couldn't have done it without you.
Warmest regards,
Jaci V
Hi Karen,
Thanks for your amazing interview preparation, obviously you did a great job because I got the job. So I will be starting at X in April.
Thanks again, T
Dear Amber,
I would like to thank you for helping me to prepare for my interviews - I don't think I would have been able to secure the two job offers without your help. I found the interview skills training extremely helpful as it helped me to focus on my key skills and strengths during the interview, and answer the questions better. I will definitely refer your services to my friends.
Best regards,
Helen
Hi Amber
I got the job!!! They offered it to me yesterday, and I was moonwalking all over the kitchen!! Again thank you so much for helping me get over the line.
Julie, Sydney
Hi Katie,
I am so happy to inform you that my dream was fulfilled, after getting an offer of employment in the WA Public Sector. I would like to thank Kendal for the information she provided in the sessions and also in helping to build my confidence while facing the interview panel. Once again my sincere thanks to Kendal.
Regards,
Rakesh, Perth
"When I was seven I wanted to be a pharmacist because I liked the colour of the carpet in the local chemist. At thirteen, I changed my mind and decided I wanted to be a chiropractor because my mother told me they earned a lot of money."
Read more