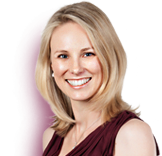 Ph:

1300 644 890
Outplacement Services
Katie Roberts Career Counseling
Is your organisation currently making redundancies?
Would you like to provide your employees with external support?

Do you want to help them make a successful career transition?

If so, you have come to the right place!

Our Australia-wide outplacement services and employee career transition programs and solutions provide personalised support and guidance for employees who have recently been made redundant and/or who need assistance in making a career transition. As one of Australia's leading outplacement providers, our consultants are experts in their field and have a wealth of experience across a variety of industries in both the public and private sectors. They have worked with employees at all levels including entry to mid level staff, senior managers and executive level employees.
Our outplacement consultants will provide your employees with professional coaching and support, and up-to-date information on the current job market. They will provide counselling on how to best position themselves in the market, identify suitable job opportunities and present themselves effectively to employers.

Our outplacement services will help your organisation:
Ease the distress and trauma caused by redundancy
Recognise the contributions of redundant employees
Maintain a professional company image and reputation
Maintain the morale of existing employees
Reduce the risk of legal action by helping redundant employees move forward.
We provide Outplacement Services over the phone and in person at the following locations across Australia:
Sydney - Sydney CBD, Crows Nest, Parramatta, Northern Beaches

Melbourne - Melbourne CBD, Bayside, Malvern, Vermont
Brisbane - New Farm, Indooroopilly
Perth - West Perth, Duncraig, Rockingham
Adelaide - Royal Park, Greenwith
Canberra - Stirling
We have assisted companies with small, medium and large scale outplacement support, providing redundancy assistance to multiple employees.
*Customised packages are available to suit your organisation's budget and needs. Below are some of our most popular outplacement programs.
Our Most Popular Individual Outplacement Programs:



Additional Phone Mentoring Sessions are also available as 'add-ons' to these packages.
Tailored Packages are available to suit your company's requirements.

We also offer Onsite Redundancy De-Brief Sessions, whereby we can provide support to employees onsite at your premises on the day of their redundancy.

*To enquire about our Outplacement Service, please contact us


Group Outplacement Program:


My time with Drew Clark, after being retrenched from a company I'd been with for 21 years, was enormously helpful. In our discussions he was conscious of taking into account my uncertainty about what I wanted for the future, and what would work best for me. Drew was able to determine where I would be most successful and give me confidence and tools to search out what I'd be good at. I can certainly recommend the services he provided and Drew personally. I think when you leave what can be a stressful outplacement consultation with a smile on your face, that says it all.
D Middleton, Sydney
Drew, I just wanted to say thank you for all the help you've given me over our two meetings. Your advice on "life after redundancy" and how to go about finding a new job for myself has been invaluable. The interview skills we went over yesterday have given me more confidence. Thank you also for the professional resume. So many thanks for all you've done and I'll let you know when I find a job.
Best wishes,
D Harris, Sydney
Hi Fiona and Jackie,
Just a short note to let you know I've been working now for two weeks and just received my first paycheck this week. The resume stood out and after receiving it, my employer called straight away. I met with them the next day and then at that interview, they asked me when I could start. My new role is office manager/guest services for Company X. I love it so far. It was the first job I applied for so that was a buzz. Thanks again to both of you.
Regards,
Marina, Melbourne
Hi Helen
I wanted to let you know that I got the job at Company X. This is the one you helped me with and I wanted to thank you again for spending that valuable time with me, going through interview techniques and scenarios. Your help paid off as the interview went really well (that was a first for me!). I felt relaxed and confident and funnily enough I knew I had got the job before the interview ended. Two days later I was offered the position and have been in the role now for 4 months (and I'm very happy). Anyway, thank you once again for your help! I couldn't have done it without you.
Warmest regards,
Jaci, Perth
Hi
I just wanted to let you know that I found the session today with Drew Clark really valuable. He was very helpful and easy to talk to and gave some great advice. I really recommend everyone involved in this process having a chat with him, even if they don't think they need to. Thanks so much for organising this. Drew was a great choice!
Kind Regards,
Narelle, Sydney
Hi Drew,
Thanks for your support and expert assistance. Your lively and warm presence combined with practical suggestions and provision of useful information were welcome and invaluable aspects of preparation for my job search activities.
With my very best wishes.
AR, Sydney
"I chose to take the opportunity of participating in the Outplacement Program offered as part of my redundancy package just to get a quick review of my resume, as I was very skeptical of the usefulness of this service. After just 2 sessions with Drew Clark I am eating humble pie and am compelled to write this testimony as my eyes have been opened to a world of possibilities in my hunt for a new job! Drew was pragmatic, empathic and his vast experience helped streamline my job hunt strategy significantly. I found the interview skills training surprisingly helpful and have a new level of motivation and confidence in my search for a job matched to my skills, experience and interests."
TH, Sydney
Hi Leah
After 3 interviews, tests and a medical I have been offered the position at Company X. I sincerely thank you for the great coaching and advice you gave me especially in regard to preparing for the interview and the tips on LinkedIn as these really made a difference to how I approached the whole process. All the best for the future and thanks again.
Regards,
Phil, Melbourne
From the moment I spoke to Leah on the phone, I felt comfortable. Leah has a beautiful nature and really loves what she does. She cares about her clients and makes them feel confident and relaxed in what can be a daunting situation. She helped me clarify my future opportunities and see things in a positive light! I would highly recommend seeing Leah.
Lenka, Melbourne
To Whom It May Concern,
I just wanted to write a few lines to explain why I have been so pleased with my 2 sessions with Katie Roberts consultant Leah Lambart. These sessions were part of my redundancy package from an engineering consultancy firm, and I found them immensely beneficial. Having been with the same company since my graduate days some 10 years ago, I have not kept up to date with the latest in resume writing or interviewing. Leah tailored the sessions to my needs, was thorough, perceptive and genuinely passionate about helping me. She coached me in a range of areas with insightful advice on how to enhance my LinkedIn profile, resume and interviewing skills in keeping with today's much more competitive job market. Leah went beyond and above the call of duty - using her many contacts to get detailed information and emailing me a synopsis after each session. The breadth of her careers knowledge is evident not only in the quality of her advice, but also her professional yet engaging manner. As a result of Leah's guidance, I am actually enjoying and feeling confident about forging my career path forward. I have no hesitation in recommending Leah - under the umbrella of Katie Roberts consultants - to any professional who wishes to boost their career prospects.

Yours Sincerely,
Andrea, Melbourne
Hi Kendal,
I have just accepted a written offer from Company X and start next Monday. Very exciting! Thanks very much for the follow up and your fantastic support along the way. Your belief in me and your practical help with resume, interview tips, social media, etc. were just what I needed. The LinkedIn endorsements were the least I could do for you. All the best Kendal and I will stay in touch.
SB, Perth
Kendal was a fantastic support to me after being made redundant and provided me with the fantastic information and resources to shape my thinking on what direction I wanted to take my career in. Kendal provided knowledge, encouragement and assistance with updating my CV. I would highly recommend utilising Kendal's expertise.
Carin, Perth
"When I was seven I wanted to be a pharmacist because I liked the colour of the carpet in the local chemist. At thirteen, I changed my mind and decided I wanted to be a chiropractor because my mother told me they earned a lot of money."
Read more