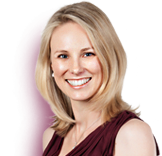 Ph:

1300 644 890
Client Testimonials
Katie Roberts Career Counseling

Career Counselling Testimonials
Dear Ellen,
Thank you so much for meeting with me and for going through my options. It was such an absolute pleasure to meet with you and to discuss my career to date. With your help, my eyes were definitely open to new possibilities and to new careers I could hardly imagine for myself! After amending my CV and cover letter, and really putting in extra effort when applying, I successfully gained an interview (funnily enough, it was with the very first organisation that you handed to me at our session!). I received very happy news yesterday that I have the job! I'm so excited and thankful for the opportunity, and it all came about through meeting with you. Thank you so much for what you have done for me, and I'm very happy to share this wonderful news with you!
Daisy, Sydney
Dear Karen
Thank you for our consultation on Monday, it was FANTASTIC. I really loved hearing your feedback and exploring the issues and all the advice. I have already made comments to friends that you were excellent and very knowledgeable and personable. I would definitely tell my friends or colleagues to book an appointment with you.
CB, Brisbane
Hi Katie
I'd just like to express my thanks to Drew Clark who in one meeting appears to have turned my son's life around. To have this ability I believe takes very special qualities and Drew lives up to his profile of "intuitive expertise" and "skill and rapport with people". Drew has been able to motivate our son beyond anything we have seen since he left school. Our son has been floundering in connection with job commitment ever since he left school (he will be 30 this year) and when he approached us to support him in visiting one of your staff, we were somewhat loath to do so. We hope that in the future we will have the opportunity of recommending Drew.
Lynne, Sydney
Hey Amber,
I'd like to express my deepest thanks to you. I now know what I need to do and am able to move confidently in that direction 10/10 - 100% without having that gnawing feeling inside that I'm not living up to my full potential and therefore not living an inspired life. Once again, thank you very much.
Warm regards,
Cullen
Karen
I think you offer a wonderful service, especially for someone who really is struggling to know which career direction to go in. The resources, ideas and advice you gave me was wonderful. You are an incredible listener and I really felt that you had a good sense of me as a person by the end of the session, which I think is important.
KM, Brisbane
I am a recent graduate, currently working full time in the corporate world. After working for past 9 months, I felt a deep sense of dissatisfaction with my job. It was then that I decided to see Suzie for career counselling. I found the first session immensely resourceful! From the psychometric and personality tests, I was able to gain a greater understanding of the jobs that were suited towards my personality. On top of this, Suzie was very patient, kind and attentive. After the session, I felt a greater sense of direction for my career and I am now on my way to becoming a primary school teacher. Suzie is also someone who goes "above and beyond" for you as she was able to give me some resume advice, helpful website links and some contacts in her own world working in my desired profession. Ultimately, I would highly recommend Suzie to anyone seeking career guidance! Thank you so much!!!!
J.Lee, Sydney
Dear Catriona,
I was searching for words that could describe my happiness about your service and how confident I became when I knew exactly what I should do in the next 5-10 years of my life. I know what to do now and which companies to consider when searching for my dream job that fits my personality along with the workplace that is the best fit for me. I appreciate you reading all my information including my resume and overall experience and I'm blessed about the information I got that will enable me to make decisions with confidence when pursuing my next career step. The career personality report was amazing and the interview was very helpful and I am ready now to move forward. Thank you for being so helpful and patient receiving my inquiries, overall the experience was wonderful. I wish you all the success in your life and all the best to the Katie Roberts team.
Sincerely,
Mohamed
Hi Jackie
I had a career consultation with you in July last year. I wanted to email you to say thank you for all your help and advice. I found the session extremely helpful and have had great success in my career path since. I have enrolled to do a Masters in Human Resource Management at Monash, which starts in a few weeks. I have also started working in an HR Assistant role. I love my new job and am really excited about starting my course. It's great to finally have some direction in my career. I just wanted to let you know how great everything has been since I saw you, and how beneficial your advice was. I would strongly recommend a career counsellor to anyone who is unsure of what they want to do. Thank you very much for your wonderful help.
C Griffin, Melbourne
Hi Karen
Thank you so much for meeting with me - I thoroughly enjoyed it and found the session invaluable!! I cannot believe I haven't done this sooner! I feel I have so many more exciting options open to me now and I cannot wait to explore them and get going on my next adventure! I will certainly recommend your services for anyone who would like some direction and clarity around their career development.
Many thanks
JC, Brisbane
Hi Helen,
After our brief chat today I felt inspired and happy with the step by step approach. It all made sense. Thanks for your advice. I'm looking forward to following my path. I know I'm on the right one finally. Will be in contact in the future. Thank you and Katie for this wonderful service. Sometimes we all need a little direction in life.
Melissa, Perth
Karen,
After the session, I felt energised and confident that there were career choices out there for me that would suit much more than my current role – a relief in itself. Most helpful was the personality testing and the way you saw things that I never would have been able to myself, by smoothly joining the two and breaking it down with such ease into real possibilities. Worth its weight in gold.
BS, Brisbane
Dear Amber,
I just wanted to write a quick note to thank you for the guidance in the consultation late May. As a result, you helped me realise that I was fearful of the risk and that I did need to make a change to move forward. I have now signed up to the Advanced Practitioner training course and am extremely happy, positive and excited to commence the course next week. This is what I want for now. Thank you again - you really made a huge difference!
Sarah
Karen,
I thought I'd drop you a quick email to let you know I have now started my own business. I really wanted to update and thank you again because I don't think I would have had the courage to do this prior to our session. It was a very important step for me to take to get to the point I am at now. Thanks again,
HC, Brisbane
G'day Helen,
Just a quick one to let you know I had some success with my resume and picked up a full time plant operator position with Company X and will be able to start Cert. III in building and construction. The first thing the interviewer commented on was how professional my resume looked! I ended up applying for 5 jobs and have heard back from 4 about an interview. So thanks again for helping me out and I wish you all the best.
Thanks,
Nathan L
Hi Drew,
I researched all the jobs you suggested and by far the job that stood out to me the most was Primary School Teaching! It matches everything I have ever been looking for in a job and I can see myself doing it long term. I just wanted to thank you so much for your help and guidance, you have completely changed my life. Without your knowledge and advice I would have been changing jobs every couple of years forever and never finding any career that I truly had a passion for. Thank you so much again.
Talia, Sydney
I recently used Katie Roberts Career Consulting and have found the advice extremely useful. I learnt a lot about myself professionally, and it has provided me with the enthusiasm I was lacking to chase further career goals. I have since re-evaluated my career and am tackling new challenges from the other side of the world. It was a great learning curve as well as providing me with an opportunity to ask questions one on one without judgment.
Many thanks,
Luci, Sydney
Dear Ellen,
Thank you for your excellent work and encouragement. I was feeling roadblocked and unmotivated and you have really helped me focus on what I need to do. I am very grateful for your advice and guidance and I'm feeling really positive about finding work! (what a turn around for me). Thank you so much!
A.W
Hi Drew,
Thanks for your support and expert assistance. Your lively and warm presence combined with practical suggestions and provision of useful information were welcome and invaluable aspects of preparation for my job search activities.
With my very best wishes,
AR, Sydney
Hi Jackie,
I met you a while back, as I was struggling with aspects of my current job. At the time, I thought I wanted to leave my current profession and we talked about how it was right for me. Needless to say, the perfect job came along in November and I am pretty happy that I didn't give up on being an OT. My current job is everything I was looking for. Overall, I'm really happy to have met with you and have talked through my options with you. Thanks for your advice! I think I would have remained in my unhappy environment for longer had I not seen you. Thanks again,
Lisa, Melbourne
Hi Drew,
Yesterday's session has really helped me firm up my decision and validated my future aspirations as realistic and achievable.
KJ
"Before seeing Amber I was feeling confused about my career direction. By working with Amber I have learnt more about the types of roles suited to my personality and values which has helped me decide what next steps to take. Amber is very insightful, has excellent industry experience and knows what employers are looking for. It was great to be able to ask Amber all of my questions and concerns about my career and degree options. I would highly recommend seeing Amber for a career consultation."
Jody, Sydney
"I had a great session with Amber Kay in January and I just wanted to say that she is wonderful, and doing a great job. Thanks to the rest of the team as well, my entire experience with Katie Roberts was easy, friendly and successful." Thank you!
Gabi, Sydney
Hi Drew,
Thank you for your help. You've given me something I haven't had in a while - focus and a plan for moving my career forward over the next 2-3 years. It's much appreciated and I am taking all of your advice on board. I will consider all my options for study but it seems like a diploma in Graphic Design might be the way to go - it's a prospect that gets me excited.
Regards,
KT, Sydney
Hi Drew,
Thank you again for your help and for sending the documents. I have started on my LinkedIn profile and resume. Meeting with you was so motivating and inspirational, whatever the outcome for my career I really thank you for giving me my confidence back to at least try and do something new.
Kind regards,
Martine L.G., Sydney
Hey Amber!
Just want to message you to thank you so much for all your help. I want to succeed and be happy in my career more than anything and your help and guidance and mentoring has been a godsend. Going through you has been the best move I've done. Thanks so much Amber!
Tim, Sydney
Hi Kendal,
I got in contact with the XYZ organisation and there are positions available with them. They sound like the organisation I have been seeking, it's a real breath of fresh air to be finally getting somewhere and I have you to thank for it. If it wasn't for you I wouldn't be so determined to make things happen. Thank you :)
Regards,
Danielle, Perth
Hi Judith,
I spoke with Elise after our session with you and she is feeling a lot more settled about her career path now. It's a very difficult thing to work through especially at 14 but I really think you nailed it on the head. It's great to put her mind at ease regarding her next steps, now she can put that energy into actually moving forward. Thanks again for your insights.
Kind regards
Shellie, Brisbane
I worked with Judith to identify and appraise my transferable skills with a change of role and industry in mind. Options were limited in my professional field at the time, due mainly to an industry-wide slowdown. I felt that my skills portfolio could be of value to other roles and industries but needed professional help to clearly identify what other options might be available to me. Judith was extremely helpful and insightful. She worked closely with me to appraise my interests, prior work history and future expectations regarding salary and prospects for professional advancement. She was also able to accommodate my personal requirement to remain in my current city. Judith alerted me to several professional possibilities that I hadn't thought of and helped me to understand how my skills and experience could transfer to these roles. Overall, her input was extremely focused, helpful and professional. I would gladly recommend Judith to other professionals seeking clear input on their career progression or guidance on alternative employment options.
Tony, Brisbane
From the moment I spoke to Leah on the phone, I felt comfortable. Leah has a beautiful nature and really loves what she does. She cares about her clients and makes them feel confident and relaxed in what can be a daunting situation. She helped me clarify my future opportunities and see things in a positive light! I would highly recommend seeing Leah.
Lenka, Melbourne
Leah is one of the most positive and motivating individuals I have ever worked with. Leah helps you to understand your career path and aspirations and then works with you to determine the areas of change needed. I would highly recommend a career consultation with Leah.
Roberto, Melbourne
Hi Leah
Just thought I'd let you know that I got a new job today at Company X. Thanks for all your help and guidance, it was a huge help. Thanks also to Victoria for my resume - it came up really well and certainly made a big difference. Thanks again,
Rob, Melbourne
Hi Catriona
I felt I got my soul back. People inadvertently have been telling me how to act which according to the assessment was contrary to my nature. It's easier to accept myself now. Knowing who I am and what qualities I have made me more confident in choosing my career. Thanks a million.
Natalia, Canberra
I would like to take this opportunity to enthusiastically endorse Judith Uhlman as an executive coach. I can't recommend the sessions with her highly enough. Judith's coaching style is warm and positive, and she is extremely practical and focused. She helped me to clarify my career direction and identify ways to help me develop my own business. Judith offered effective strategies, and more importantly, new perspectives and insights about future employment opportunities. I came away with a treasure trove of resources that I could refer to and work on in my own time. As a result, I feel more optimistic and excited about my career possibilities.
Melina, Brisbane
Hi Catriona,
Thank you for the session yesterday. It was exactly what I needed and I'm about to embark on a career for the very first time in my life. I'm excited and ready for it. You're a great listener and you gave me some really good suggestions, advice and feedback. You're professional approach was spot on and you even kept me 'on topic' AND finished on time. I feel like I'm on track now.
Many thanks,
Ian, Canberra
Karen,
I have been raving all week to friends and family about the amazing and thorough work you did on Friday. I drove home simply smiling and felt so happy. I have never met someone so thorough in their work and someone who simply loves her job and is truly meant to help people. The choice to come see you was one of the best I have ever made and it truly helped me get to the heart of it all, and see what has been right in from of me career-wise all along. I might soon be passing your details onto some people who are also looking for some guidance and help. I can't thank you enough for all the help you have given me and I will continue to work through everything we discussed.
BT, Brisbane
Hi Drew,
I am so happy I met with you. The Career Personality Profiler and Career Interest Profiler provided a great starting point for our discussion, and they continue to help guide me as I progress through the job searching minefield. Thank you for your expert advice and guidance, and ultimately the feeling that you actually care about helping me find my pathway.
Simon, Sydney
Hi Catriona,
The session was excellent. I am glad I booked the session because the information you provided me with was highly valuable. I would definitely recommend the service to friends and family who are looking for career guidance. The session was extremely insightful and helpful in giving me the guidance I needed. I thought all aspects of the session were really well done - the advice was comprehensive, detailed and tailored to me. You were able to offer well-informed advice and answer all my questions. Thanks again for your advice.
Shereen, Canberra
Hi Kendal,
Thank you again for all your help and guidance. When I came to see you I was not sure about anything and couldn't make up my mind on anything. Now if you asked me how satisfied I was with the direction I was heading with my career choice, it would be 10/10.
Sam, Perth
To Whom It May Concern,
I just wanted to write a few lines to explain why I have been so pleased with my 2 sessions with Katie Roberts consultant Leah Lambart. These sessions were part of my redundancy package from an engineering consultancy firm, and I found them immensely beneficial. Having been with the same company since my graduate days some 10 years ago, I have not kept up to date with the latest in resume writing or interviewing. Leah tailored the sessions to my needs, was thorough, perceptive and genuinely passionate about helping me. She coached me in a range of areas with insightful advice on how to enhance my LinkedIn profile, resume and interviewing skills in keeping with today's much more competitive job market. Leah went beyond and above the call of duty - using her many contacts to get detailed information and emailing me a synopsis after each session. The breadth of her careers knowledge is evident not only in the quality of her advice, but also her professional yet engaging manner. As a result of Leah's guidance, I am actually enjoying and feeling confident about forging my career path forward. I have no hesitation in recommending Leah - under the umbrella of Katie Roberts consultants - to any professional who wishes to boost their career prospects.

Yours Sincerely,
Andrea, Melbourne
I recently had a consultation with Diana Lim in Melbourne and I thoroughly enjoyed this session. I went into the session feeling a little overwhelmed about my career options and preferences and Diana was fantastic in helping me to develop more clarity around these. The session was well organised, thorough and the additional follow-up after the session helped to consolidate everything we had discussed during the session.
Thank you and kind regards,
Shamta, Melbourne
Hello Catriona,
Many thanks for our meeting yesterday evening. Very interesting, informative and inspiring. I feel considerably more reassured and confident in my decision to seek a career change. I really appreciate your time, advice and suggestions regarding career options and approaches to study and qualifications required. The road ahead seems far less challenging and I feel so much more energised and excited about the possibilities out there for me. Once again, thank you.
Regards,
Prue, Canberra
Hi Catriona,
The session was extremely useful and definitely helped with narrowing down what I need to do to be happier with my work life. I've looked into going back to studying teaching and decided this is what I want to do. Thanks again for everything. Although it was only a couple of hours, you've made a huge impact on how I look at my work life and my husband has already commented that I seem a lot happier.
Jessica, Canberra
Hi Helen,
I just wanted to sincerely thank you for your coaching, it really helped me and completely changed my life for the better. I now love my life because I'm not dreading each and every day!
Jessie, Perth
Dear Kendal,
Thank you for the follow up from our meeting a few months back. After a couple weeks of research into different careers I narrowed down my choice to one. I have decided to go back to university next year to study Human Resource Management. Having the infomation about my personality and also some future careers made my searching a lot easier as I was able to really focus on my strengths. Using the reports I was easily able to narrow down my choices in a future career. Again I would like to thank you for the meeting as I found it to be very helpful for my future.
Adrian, Perth
Hi Drew,
It was a genuine pleasure and benefit spending time with you on Tuesday. I'm so grateful for your feedback and assistance, which will definitely be key in me finding the best next career. You're a stand-out ambassador for your profession.
Dan, Sydney
"I found my careers advice consultation session with Amber Kay to be an enlightening and empowering experience. I learnt things about myself I had either not known before or had lost touch with. I was so impressed by this that I returned to request the resume and LinkedIn profile writing package. Kylie Micallef worked with me to produce two very polished products. I was very excited to see them - both looking amazing. Both ladies were very professional, efficient, helpful and understanding. I would recommend the Katie Roberts Career Consulting firm to anyone who wishes to breathe new life into their personal brand and career."
Petra, Sydney
To Katie Roberts & Co.,

I would like to thank and acknowledge the wonderful service provided by Diana Lam during her consultation with me. Diana is extremely thorough in her knowledge of career building and has been very understanding of why I am trying to reach for certain goals, that are unique to my life and future. Furthermore, I was even more impressed when I received follow up information (tailored to my specific goals) and words of encouragement to keep moving forward in what I have set out to achieve. I highly recommend Diana's services to anyone who is looking for a career transition, or to anyone who is unsure of the current ground they are standing on in their current career.
Best regards,
Dominic of Kilsyth, Melbourne
Hi Kendal,
Thank you very much for your assistance and advice. It was useful to spend the time with you focussing just on me and my needs. It is something that I haven't done for a long time, and made me realise how important it is to stop and reflect, not only on the job but on other areas of life.
PS, Perth
"As a 40-something mid-career executive, I found myself seeking new career opportunities but in somewhat of a career rut. Seeking professional guidance, I was very fortunate to find Judith to assist me with career counselling and planning. Judith took the time to listen and was able to fully understand the bigger picture issues in my current employment arrangements, where my skills and interests lay and what possible options could provide me with more fitting and fulfilling employment. Most importantly we were able to plan out a transition pathway which was sensitive to my present needs yet progressive and reassuring about the future opportunities. I cannot speak highly enough of Judith's comprehensive capability and recommend her without hesitation."

Karl, Brisbane
"My daughter, Maddie, was feeling particularly lost not knowing what the future held for her after Year 12. It was particularly hard for her because all her friends had a plan of some sort. This is when I thought that she could benefit from a career coach. So I jumped on the web and found Catriona Meere through the Katie Roberts website. They were the only ones I could find who worked with students leaving year 12. So an appointment was made, a questionnaire was completed and a interview was booked with Cat. Cat took us through the results of the questionnaire, which to my surprise were extremely accurate to Maddie's personality and value system. Cat was wonderful with Maddie, asking lots of questions which drew out some very thoughtful and surprising answers. It was wonderful for Maddie to see on paper what her personality and value system is. It's such a revelation when seen in black and white. It was also relieving for Maddie to see what jobs she was suited to. It gave her confidence and knowledge to realise that she should follow a study path that reflected who she is. Cat didn't push university or TAFE or any particular avenue, but rather gave us all the options. This was an incredible relief for Maddie as her school was pushing university and she was feeling very stressed that this was her only option. So armed with this information we headed off to open days with confidence. I have a much happier daughter who is feeling relieved that she now has a plan and some structure for the future."

Jen, Canberra
"Before I saw Drew I was rather lost and unmotivated in where my career was heading. Drew suggested I consider completing tertiary studies. This was about 6 years ago and I am certain that this was absolutely the correct decision. The biggest lesson I learned through my studies was the actual 'pursuit' of the goal. Drew was direct, motivating and approachable. Thank you."

Peter, Sydney
Hi Jackie
Just a quick note to let you know I got another role at a different company, and I couldn't have done it without your help. I will be a Project Coordinator at Company X. Your confidence in me led to me going for contract roles, which this one is, with the likelihood to go permanent after 12 months. I cannot sing your praises enough to my friends and colleagues.

Kind Regards,
Louise, Melbourne
"The session I had with Judith was incredibly informative and enlightening. Judith was great at understanding my career wants and needs and was also able to deliver realistic options based on our discussions and my career profiling assessments. I walked away from the session with a better understanding of what I'm looking for from a long term career, the types of careers more suited to my personality and with a realistic action plan to get a career change on track."

Jessica, Brisbane
Hi Kendal,
I just wanted to drop you a message to thank you for our coaching session and follow up resources and advice in June this year. As a result of your assistance I was able to break down, assess and confidently decide on my future career direction, resulting in my acceptance this week into the UWA Full Time MBA, coupled with the early stages of setting up a promising business with a trusted colleague. These two opportunities are incredibly exciting and I am thrilled to be on this new path.
Your coaching and counselling was essential in this process, and I utilised all of your unbiased advice, processes and tools to make a clear and confident set of decisions, the results of which were realised this week. I thank you greatly for your help. I have recommended yourself and Katie Roberts already to friends facing similar situations, and will do so in the future.
Best Regards
SY, Perth
Hi Drew,
Thank you for your help with my career planning and updating my resume. I will update my resume and forward it to you soon. I really appreciate your input and advice not only about the career choices, but also about how to effectively seek opportunities and make good use of my resources. Thanks again and talk soon.
Robert, Sydney
Hi Drew
I can't thank you enough for the guidance you gave me last month during our meeting. It gave me the motivation to get out there and put my skills and experience on show and see how far it can take me. To my surprise the feedback has been very positive. To the extent where some of the biggest and more reputable firms in the industry are showing very strong interest.
Asif, Sydney
Hi Drew,
Just wanted to thank you for the session last night. I'm very happy with the feedback and guidance you provided and I'm confident that I'll be able to steer in the right direction. Thanks again.

Will, Sydney
Hi Karen
Thanks for the follow-up. I found the session to be a very positive experience and it opened my eyes to other possibilities that I was able to explore objectively and productively in a supportive environment. The detailed follow-up email that I received later that day after my session was fantastic, and extremely helpful to me. I feel I have direction and that I am 'on my way' to finding my perfect job.

S. Harvey, Brisbane
Resume Writing Testimonials
I highly recommend Katie Roberts Career Consulting. Sarah Cronin wrote my resume. I was very impressed with Sarah's questions, the openness of the conversations and her level of perception, given we only ever spoke on the telephone. I wanted to highlight my versatility and depth of knowledge, I think she did this brilliantly, both in the way she extracted the info from me and documented the result. I felt the resume was tailored for me, and I suspect the same would apply to others.
Peter
Dear Kylie,
The resume and the cover letter are great and it was a pleasure to be your client. You transformed my European CV into a completely new inspiring resume with cover letter. Although the time difference with Europe made a conversation during business hours hard, you kept the process going which I really appreciated. I am very impressed about the final result and your performance and can recommend it absolutely.
Kind Regards,
Thomas
Catherine,
I would not have been able to do this without your help. You have been a life saver and I will not be able to thank you enough. I just thought I would let you know that I was successful with my application and have signed the contract this morning. Thank you so very much for your help in creating my selection criteria.
Jaimy
Hi Victoria,
I am extremely happy with my resume and cover letter. You have certainly exceeded my expectations! Thank you also for your efficiency and advice. I really appreciate it! I will be recommending you to anyone I come across in need of professional resume assistance in the future.
Thanks again,
Amanda
Hi Belinda
I just wanted to take this opportunity to thank you for the amazing job you have done on my CV and Selection Criteria. Your prompt and friendly service was much appreciated. I still can't believe how fabulous you made me sound - you have a real talent at massaging information! I would definitely recommend your services to others and I already know that this has been a worthwhile investment. Many thanks and warm regards,
Angela
To whom it may concern;
I'm just writing a quick email to complement Ellen Rodger on her service. I undertook a full career counselling consultation as well as her professional resume service and was very impressed by both. Being young and in a critical time in my life in terms of career choice, Ellen helped bring more clarity. She conducted herself in a very professional manner and my newly revised resume couldn't have been worded any better! Considering I am a perfectionist and quite critical most of the time I think that Ellen is a valuable asset to your company. Many thanks,
John
Hi Katie,
My name is Dee and I recently had the opportunity to work with Fiona in getting my resume professionally done after my redundancy. I wanted to express how professional and extremely prompt Fiona was from the initial meeting to the final resume. I feel so much more knowlegeble about the entire process and have gained fantastic tips and helpful information from Fiona, which I feel very confident will land me my next dream job opportunity. I'm so pleased with the final resume, Fiona has done an incredible job and I will endeavour to let my colleagues and friends know how fantastic she is and if they ever require a professional resume writer to content her. I appreciate the expertise and quality of staff in your organisation. Thank you!
Kind Regards,
Dee
Hi Catherine,
I wanted to let you know that I accepted an offer yesterday with Company X in St Leonards. I'm very excited! It all feels a little surreal after 2 months of no interest at all from anyone. The day I sent recruiters the CV you wrote for me, I got my first interview with a company with great culture and work/life balance which is exactly what I was looking for. I also wanted to let you know that the people there were very impressed with the CV, as was one of the recruiters I'm registered with who said it's one of the best she's seen and asked who had written it for me as they often get queries about professional writers from candidates. Thank you again Catherine.
Kind regards,
Sophie
Hi Fiona
After many months and two interviews, I start my new position in 2 weeks. I want to thank you for the excellent job you did on my resume and selection criteria. I could not have found the time to tackle the selection criteria and there is simply no way I could have produced a resume of that quality and presentation. It was sensational! Please let Katie Roberts know how genuinely impressed I am by the service you provided. Thanks again,
Lee
Ms. Roberts,
I am writing to provide some very positive feedback related to some recent work completed for me by Ms. Kylie Micallef. The interview was conducted promptly, thoroughly, and very professionally. Kylie has a fantastic phone presence and it was a thoughtful and highly productive conversation that was sensitive to the time commitment yet never felt rushed. The first draft was deliver very quickly due to a need for me to travel abroad and Ms. Micallef delivered, as promised, a richly developed and concise first draft. Given the interview and the preliminary information provided, Kylie produced exactly what I was looking for in terms of an executive level "advertisement" of my skills and capabilities. The subsequent draft was 99% what was needed with the final edits ones to be made of my choosing so in the end Ms. Micallef delivered a complete product of both resume and cover letter. Kylie is an asset to your organization and it was a pleasure to work with her. She represents your organization in a highly professional manner and I will most certainly return to your group should I need further assistance.
Thank you.
David
Hi Sarah,
Best money I ever spent! I must admit, I was a bit hesitant to use your services at the start because I was reading through the great feedback and comments from your previous customers that were posted on the website, and they just seemed too good to be true. At the time I was actually wondering if they were genuine comments from genuine customers. I am now 100% positive that they are all genuine! I can't believe my resume looks so professional. This is awesome. THANK YOU!!! I will definitely recommend you to all my family and friends.
Thanks again,
Maria
Hi Melissa,
Thank you very much for your help. Your professional and friendly service was much appreciated. Thank you once again for your help and excellent service.
EY, Adelaide
Dear Kendal,
Thank you very much for re-writing my resume. I am very happy with the final resume and cover letter. It would have taken me months to write a resume like that.
Kind Regards,
Graeme, Perth
Hi Helen,
I just wanted to write to you and say how thoroughly impressed I am with the resume Anna Fleming wrote for me. The response from employers has been overwhelmingly positive and I've never had so many calls for interviews in my life! So many thanks, I'll be sure to recommend your company to anyone I know looking for this service.
Kind regards,
Nick
Hi Melissa,
I just wanted to thank you for your services. I got the internship I wanted at Deloitte. Your resume helped me get my foot in the door and that's what I was after. I will certainly recommend you to my friends. Thanks again.
Liam
After sifting through what seemed like a daunting task and contacting many resume consultants I came across Katie Roberts. I was introduced to Sarah Cronin and never looked back. The advice and guidance she provided put my mind at ease, her friendly nature and willingness to help was a breath of fresh air. The whole process was extremely quick from the initial consult to the delivery of both resume and cover letter. With the help from Sarah's resumes and cover letter it turned an 8 month rejection streak into a job almost first apply. I would truly have no hesitations in recommending Sarah to friends, family and colleagues in the future!
Ben Armstrong, Adelaide
Hi Victoria,
This week saw four opportunities presented to me all of which offered varying positives. I would like to tell you that a number of people who interviewed me commented on my Resume.
"It's so easy to read!"
"It is so clear and it's nice to see one that is only three pages long."
"It's very professional."
I mentioned that it was done by yourself at Katie Roberts. Thank you very much. As it turned out the best opportunity has come from my current employer and I commence work on Monday in the position of Planning Manager.
Regards,
Douglas, Perth
Hi Kylie,
Thank you for everything. Your help with this has given me the confidence to move forward in the future. I have been selected for an interview on the 16th. I could not of got this far without your help.
Kind Regards,
Jason, Brisbane
Hi Catherine,
Many thanks for my documents. They are absolutely fantastic, professional and at another level! My decision to approach your organisation was right and I feel grateful to have had you as my consultant. I could not have produced such professional documents and responses without your assistance.
Edwin, Melbourne
Dear Sarah
What a wonderful job - I am really thrilled with the cover letter and resume. I landed an interview and they were very impressed with the resume. Thank you so much for your excellent work and I will be recommending you to others.
Kay, NSW
Hi Belinda,
The resume is great, and I was complimented on it during a second interview today. Thanks again for your work, the resume is exactly what I was after.
Cheers,
Pascal, Sydney
As a resume writer, Sarah is both exceptionally knowledgeable and helpful with the long term goal of assisting her clients in the job market with a professional cv. I would recommend her to anyone who wants to stand out from the crowd and reach their ambitions at having an interview with the company and role of their dreams.
Mark, Melbourne
Hi Victoria
The resume looked amazing. I had 3 interviews with 3 different companies and all of them complimented me on the look of the resume! I ended up getting a role with Company X and I'm really grateful for your work in making me look good. Thank you again - I have referred you and Katie Roberts to friends as I think you guys provide a great and supportive service which has assisted me in having the confidence I needed in changing career paths.
Sonia, Brisbane

"When I started to consider rewriting my resume I shortlisted Katie Roberts. Then when my position was made redundant I wanted the full package of services - career counselling, resume rewrite and LinkedIn profile refresh. I was pleased to have the option to work with a consultant face to face. Kendal was delightful to work with, professional, calming and supportive. It was easy to leave the appointment and go home and work on all the tasks we had discussed. It was really worthwhile for me purchasing the package of services because over the three sessions I reached a far deeper understanding of my profile, my preferences and how to present my skills in the best possible way. By the end of the sessions I felt like we were old friends. I walked away with a top quality resume and an excellent cover letter template. Since our career counselling sessions I have polished my LinkedIn profile to Expert status, have over 200 connections and feel confident using all aspects of LinkedIn."
KG, Perth
"I contacted Kate Roberts at the eleventh hour to support my application for a new job. Despite the short lead time, Sarah Cronin, the Resume Consultant assigned to me, produced a thoughtful and professional resume, selection criteria and cover letter. Sarah was a pleasure to work with, insightful and efficient."
Cate, Brisbane
Hi Jeanette,
I am more than pleased with my resume and with your high level of understanding and efficiency. It was now an easy decision to get my resume written professionally. Thank you again.

Sincerely,
Stuart, Sydney
Interview Coaching Testimonials
Hi Drew,
I thought you'd be pleased to know that I just got a job. I'm so happy and relieved. You'd probably be interested to know that it was just after our Interview Skills Training session. So thank you so much for your help. I was in the right frame of mind. I interacted more positively and with more awareness of their side of the conversation. I felt well prepared and comfortable.
Kind regards,
Robert
Dear Jackie
I came to see you for interview training a few months ago now, and just wanted to let you know how helpful it has been. In the last couple of weeks I have been for 3 interviews and have succeeded in each. I am much more confident when being interviewed, and this must have come across. I can't thank you enough. I have taken a job and am very excited to start. I would never have had the confidence even to organise an interview without your help. Also, I wanted to thank you for getting my resume in order. Both employers were impressed with the way it was written. We both know I can't take all of the credit! Thanks again.
Regards,
J Walsh
Ellen,
Thank you for meeting with me for assistance with interview skills. The strategies you explained during our session have made a huge difference in the way I approach interviews. You have opened my eyes and led me down the path of success. I have always been able to get to the interview stage of the application within my company and now with the skills you have shared, I am confident I will be able to sell myself going forward. Thank you for your professionalism in returning my many phone calls and emails. The information I have gained from this experience is invaluable and I will certainly recommend you and Katie Roberts' services to the rest of my team.
Kathy
Dear Catriona,
Success! I got a job offer at the end of the interview and contract in hand! A huge thank you for making time to see me at such short notice (and on your Sunday!). It really helped me to get an honest reflection on a number of the 'typical answers' I had been giving. I knew I had been slightly going off the mark but not sure where. After 4 months of interviewing - this by far was the only role that I wanted - and you helped me nail it - thank you again! Questions were as you forecasted.
Kind Regards,
Alita, Canberra
Hi Helen,
I got the job! The questions you had pre-prepared for me were spot on. I had this amazing boost of confidence because I knew that I was able to answer, quite concisely, all of their questions. I actually enjoyed being interviewed for the first time...ever. I know that I got this job because of you. What more can I say other than you are good at your job and thanks to you I now have a very different future.
Thanks again,
Sven
Karen,
I just heard back from company X and they said my interview was great. I'd just like to thank you for all your help. Thanks again!
JH, Brisbane
Dear Jackie
I just wanted to let you know that I have been offered the position at the university, so the drought has broken! I am quite sure that this session assisted in this outcome; it helped me to gain perspective on a few things, boosted my confidence a good deal and provided me with some additional interview strategies. I felt quite different at the interview - relaxed, positive and more confident in my abilities. So thank you for your guidance and expertise. I'm extremely grateful and so happy to be moving on to the next phase of my career and life.
Warm regards,
Lauren
Hi Helen
I wanted to let you know that I got the job at Company X. This is the one you helped me with and I wanted to thank you again for spending that valuable time with me, going through interview techniques and scenarios. Your help paid off as the interview went really well (that was a first for me!). I felt relaxed and confident and funnily enough I knew I had got the job before the interview ended. Two days later I was offered the position and have been in the role now for 4 months (and I'm very happy). Anyway, thank you once again for your help! I couldn't have done it without you.
Warmest regards,
Jaci V
Dear Amber,
I would like to thank you for helping me to prepare for my interviews - I don't think I would have been able to secure the two job offers without your help. I found the interview skills training extremely helpful as it helped me to focus on my key skills and strengths during the interview, and answer the questions better. I will definitely refer your services to my friends.
Best regards,
Helen, Sydney
Dear Melita and Fiona,
I just thought I'd drop you a line to let you know that I've accepted an offer for the position of IT Manager at Company X here in Melbourne. I wanted to thank both of you for your time and invaluable guidance as I could not have done it without you. Fiona, you provided me with the ultra-smart packaging with the updated CV, key selection criteria and LinkedIn profile. I appreciate your patience and willingness to work outside business hours to sift through my techno babble. And Melita, you made the product inside the box a whole lot more refined and more appealing. All the interview coaching sessions, the techniques and your advice helped me focus on what was important in preparing me for the interviews and improving my confidence. I also very greatly appreciate you making yourself available after hours and at very short notice. I'm really looking forward to this role. It's going to be great working in a new industry and a more challenging role too which is heading towards my career goals.
All the best,
Darren, Melbourne
Hi Helen,
I wanted to let you know that I was successful with my recent interview and have been given the promotion i sought. In my feedback i was told that my interview was solid and well presented and that they saw a vast improvement from the last time applied, so thank you for your time and your assistance. It helped enormously!
Regards
Matthew, Perth
Hi Drew,
Just thought I'd let you know that Heidi got a placement into Medicine in Newcastle (Joint Medical Program). That was her first choice so she is rapt. Thanks again for all your help.
Cheers,
Pete
Hi Leah
After 3 interviews, tests and a medical I have been offered the position at Company X. I sincerely thank you for the great coaching and advice you gave me especially in regard to preparing for the interview and the tips on LinkedIn as these really made a difference to how I approached the whole process. All the best for the future and thanks again.
Regards,
Phil, Melbourne
Hi Karen,
I just want to let you know I got the Regional Manager job! Thank you so much for you help. I don't think I would've gained the confidence that got me the position without your training.
JP, Brisbane
"I chose to take the opportunity of participating in the Outplacement Program offered as part of my redundancy package just to get a quick review of my resume, as I was very skeptical of the usefulness of this service. After just 2 sessions with Drew Clark I am eating humble pie and am compelled to write this testimony as my eyes have been opened to a world of possibilities in my hunt for a new job! Drew was pragmatic, empathic and his vast experience helped streamline my job hunt strategy significantly. I found the interview skills training surprisingly helpful and have a new level of motivation and confidence in my search for a job matched to my skills, experience and interests."
TH, Sydney
Hi Katie,
I am so happy to inform you that my dream was fulfilled, after getting an offer of employment in the WA Public Sector. I would like to thank Kendal for the information she provided in the sessions and also in helping to build my confidence while facing the interview panel. Once again my sincere thanks to Kendal.
Regards,
Rakesh, Perth
Hi Amber
Thank you for your help last month, it was just what I needed. I wanted to let you know that I got the Manager role we discussed and they have paid me $25,000 more than the job was advertised. The tips you gave me really helped me to stand out from the other candidates and allowed me to negotiate my market value. Thanks again for your help.
Jo, Sydney
Hi Drew,
Would just like to say thanks again for our sitdown the other week. I was offered the role we discussed tonight. So very thrilled. Appreciate your help again!
Regards,
Chris, Sydney
Hi Amber
I got the job!!! They offered it to me yesterday, and I was moonwalking all over the kitchen!! Again thank you so much for helping me get over the line.
Julie, Sydney
Hello Kendal,
I just wanted to say first thank you for helping me with some interview training last month. I am emailing to say that I was successful in gaining the promotion! I will definitely recommend you to anyone who needs help with their interview skills as it was a great help :) Once again thank you so much for all your help!!
Kind regards,
Darren, Perth
Hi Leah,
Great news, I received a tentative offer from Company X. The offer is subject to medical and qualification checks, which are sort of a formality process. I would like to express my thanks for all your help to prepare for the interview.
Regards,
PickWai, Melbourne
Dear Kendal,
Just a quick update on my job hunting progress. I've successfully secured a role at the (Government) Department. I am really happy with this new job since I always wanted a long-term career in my field. Thanks to all your professional coaching and advice, I knew how to answer the questions in depth and make the panel members feel satisfied with my answers. In addition, I also gained a lot more confidence and found the interview pretty relaxing by following your useful tips and advice. I'd like to say thank you for coaching me and I'll certainly refer my family and friends to your service.
Best regards,
Justin
Hi Drew
I want to thank you for the interview session. I really feel the confidence I should have had all along. I was so nervous when I walked in, but you put me totally at ease very quickly and I learnt so much. It was such an amazing session, and even if I don't get the role we practiced for, I know I will get a new role really soon. Thank you again.
Kirsti, Sydney
Hi Catriona,
I did your interview coaching in April and I applied for a job at Company X. I'm just emailing to let you know that I got the job and I start in August! Thank you very much for your help.
Kind Regards,
Kelsey, Canberra
Hi Kendal,
I just got offered the job at Company X. Thank you SO MUCH. 15 (or so) unsuccessful job interviews and then the first one after my session with you is successful. I have recommended you to a colleague.
Angela, Perth
Hi Drew,
I just wanted to email to thank you for the advice you gave me at my interview training last month. The session was very valuable, and I ended up getting the position with Company X! I am very happy to have had a positive result in the end and can't wait to start next month. Without your advice I don't think I would be in the position I am in right now! Thanks again.
Rachel, Sydney
Hi Drew,
I wanted to get in touch to thank you for the interview training in July - it was incredibly helpful and gave me the confidence I needed for the interview stage of my job hunt. At last count I had done 40 interviews, resulting in three job offers, and am starting in my preferred role next week. Thanks again!
Sandra, Sydney
Hi Catriona,
Having professional interview coaching made all the difference. It gave me confidence to go into a lot of detail about what I had achieved and I knew that the way I was structuring my responses was going to be effective. Projecting myself into the job was very powerful. The advice to research the employers website also contributed greatly to my success because I was able to tie into my responses the language and the goals that they had articulated in their improvement plan. Smiling faces and nodding heads...very affirming. Thanks.
David, Canberra
Hi Sarah,
I have some good news...I got the job! Just wanted to thank you for taking the time to help me prepare for the interview as I do believe it helped me going into the interview the next day. Overall I am very satisfied with the outcome of the interview. Thank you once again.
Dejan, Gold Coast
"Upon making it to the interview round for an undergraduate cadet program with no prior corporate interview experience, I worked with Drew to seek advice and coaching. The session was both warm and extremely valuable as Drew was able to give me plenty of advice ranging from presentation to structuring my answers, so that I stood out as a qualified candidate. Recently I have been notified of my success for this position, and I give great thanks to Drew in helping me open up this wonderful opportunity."
Jessica, Sydney
Hi Katie,
Recently, I had the pleasure of getting interview coaching/advice from Leah Lambart. My experience has been extremely positive and hence I thought of sharing feedback about Leah. I believe that Leah was professional and sincere throughout the entire process. She was able to quickly and smartly ascertain my personality then cater to and advise on how to structure my answers. This went a long way towards doing very well during my interview today. She was able to understand my requirements and then went about fulfilling them with ease. I would recommend her to others in need of interview coaching for sure. Thanks Leah!
Amit, Melbourne
Hi Jackie,
Firstly, I want to say a very big thank you for the patience and kindness you showed me during our interview coaching sessions. Both the sessions I attended with you have enabled me to re-gain some of the confidence in myself I seemed to have lost somewhere! My application writing is now professional, succinct and sells my strengths. I also know now what to focus on in an interview and how to get the best out of that small moment of time I have when being grilled by a panel. The investment I made coming to see you was well worth it.
Melissa, Melbourne
Hi Sarah,
Thanks for today's interview training session. I learnt a lot and I took a huge amount of information and knowledge away from it that I'm definitely going to put into practice.
Kind Regards,
Sharyn, Gold Coast
Dear Drew,
Thank you so much for your help with interviewing and my resume. Today, I had an interview for the job I really wanted. I don't know that I'll get it but I certainly got through the door with your resume advice. I did all that you recommended and I asked your fantastic question at the end - "I'd like to know if there is anything from my application or this interview that concerns you or gives you pause with regard to considering me for this role?" One of three panel members spoke up about her concerns about my leadership experience (same feedback I got from the other two jobs I didn't get) and I was able to address the concern. I think this helped enormously. So, win, lose or draw, I felt really good about my application and interview. Thank you for your excellent advice - it was worth every penny.
Cheers,
Leila, Sydney
Hi Drew
The 1.5hrs spent with you yesterday was excellent. I am talking so much more confidently in everything that I am doing. I spent last night listening to the voice recordings and I can hear that my responses were not confident enough when I started with you, yet they improved as the session went on. More work from my part leading up to interviews will make an enormous difference.
Kind Regards,
Michael, Sydney
Hi Sarah,
Thanks so much for all your information, and the positive vibes - they must have been really strong because I got a job! It was so useful having your advice. I was very prepared for everything - technical and management related. Thanks again.
Katie, Gold Coast
"When I was seven I wanted to be a pharmacist because I liked the colour of the carpet in the local chemist. At thirteen, I changed my mind and decided I wanted to be a chiropractor because my mother told me they earned a lot of money."
Read more